| | | |
| --- | --- | --- |
| | About Us | |
Home > About Us >

Company News
ALEAN resume work on Feb 21th 2021
2021.02.23
After a 15 days holiday, ALEAN team resume work this week, 2021 will be the first year of ALEAN' second decade,starting a new chapter, facing the new year of 2021, everyone in ALEAN is full of high hopes, hoping that every department can exert maximum effectiveness, and everyone will be motivated to move forward. Let's take advantage of the situation and work hard together. Achieve our common goal, unite as one, go all out, and make a good start for ALEAN's second decade.
In order to motivate all employees,we hold the oath-taking ceremony, the oath group formed by each department went up to the stage and signed a "military order" to express determination and shout slogans to fulfill 2021 task. the members of each group on stage are full of passion and fighting spirit, shouting in unison, magnificent and determined, a solemn and heavy sense of responsibility and mission is born in their hearts.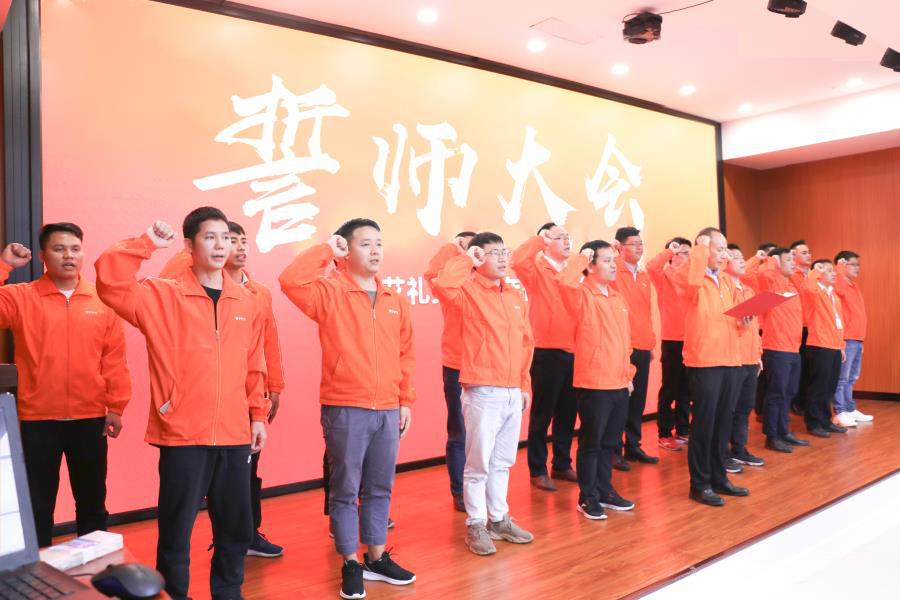 We hope based on all our effort,could provide high quality products and good service to partners around the world,and in 2021,we have many new items to release:new pulse electric fence control panel, indoor PIR ,outdoor PIR ,smoke detector ,gas detector,please freely contact our regional sales manager to order and test.
Wish all global partners have a good performance in 2021 security market!